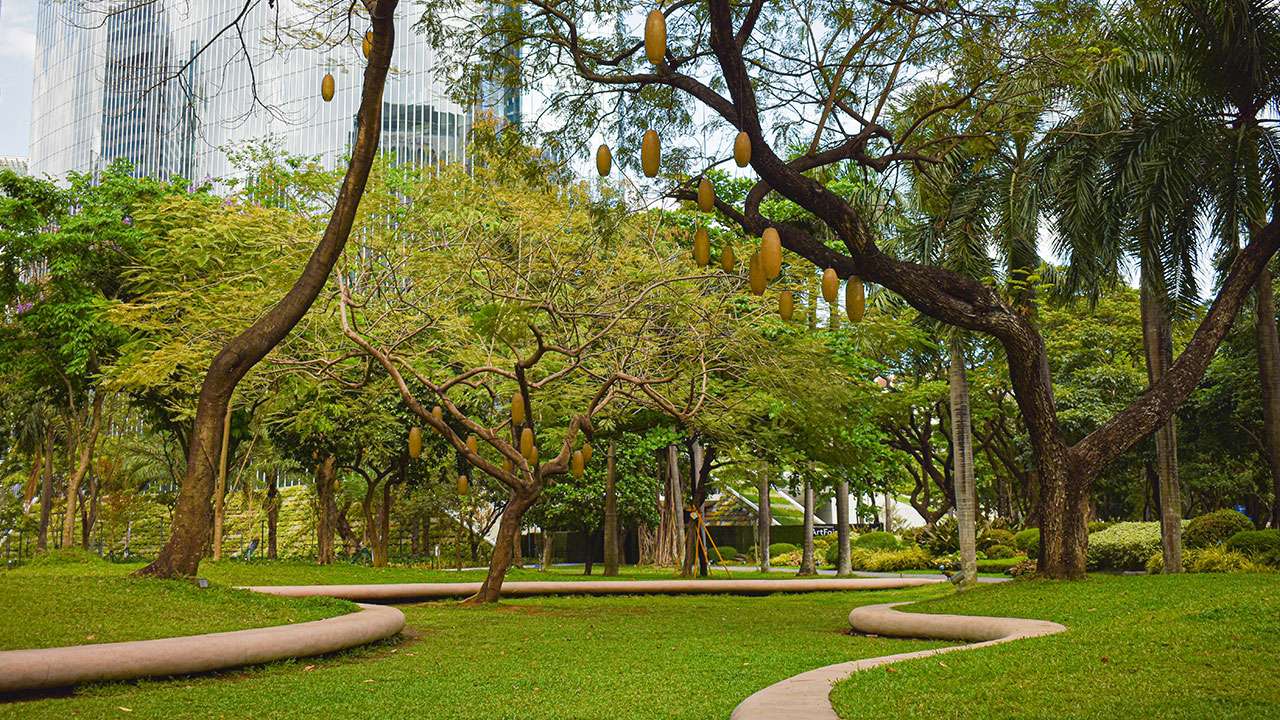 POSTED Jun 08, 2022 - 03:11 PM
What is a net zero roadmap and how can businesses make one?
Producing a net zero roadmap for businesses involves a holistic approach, careful assessment, and establishment of climate action targets
In order to combat climate change, countries, businesses, and other institutions have pledged to do their part in achieving "net zero" emissions. According to the United Nations (UN), this means "cutting greenhouse gas emissions to as close to zero as possible, with any remaining emissions reabsorbed from the atmosphere, by oceans and forests for instance."
For businesses, accomplishing this goal involves an operational transformation throughout its entire supply chain. This is a task that involves lots of research and planning, along with credible action to back it up.
To have a smoother transition to net zero operations, businesses need a robust and detailed roadmap to guide them and ensure that all targets are aligned and met. A roadmap will also help businesses assess risks and uncertainties as well as track and share their net zero progress with key internal and external stakeholders. But what exactly do businesses need to note when plotting a net zero roadmap?

Identifying targets, risks, and costs
Determining sustainability targets is an important part of planning an actionable net zero roadmap. Businesses can take cues from one of the Philippines' largest conglomerates, Ayala Corporation. Aligning its business strategy with the Paris Agreement's goal of limiting global warming to 1.5 degrees Celsius compared to pre-industrial levels, the company committed to the following science-based targets:
Scope 1 - Direct emissions from owned or controlled sources
Scope 2 - Indirect emissions from generation of purchased electricity
Scope 3 - All other indirect emissions that occur in value chain
"Scope 3 emissions are expected to make up the majority of Ayala's footprint and can be complex to address, but Ayala is committed to net zero best practices and driving meaningful change in its business ecosystem," noted the corporation.
Although the move to net zero emissions entails risks and costs, Ayala's president and CEO Fernando Zobel de Ayala recognizes it as "a long-term investment for the future generations." It also requires a whole-of-society approach, since it "is an existential crisis that affects governments, businesses, and every single lifeform on Earth."

Setting a definite roadmap
Enlisting the help of climate and sustainability experts can enable businesses to set more effective net zero strategies. Ayala partnered with project developer and global climate solutions provider South Pole to get "an accurate view of emissions across its core business units and a tangible roadmap for reducing them in line with its net zero by 2050 ambition."
Set within a 12-month timeline, Ayala and South Pole listed the following actionable steps in its net zero plan:
Develop a detailed greenhouse gas footprint that includes all relevant Scope 3 emissions from the value chain, which is considered net zero best practice
Assess potential emission reduction activities and strategies to help Ayala prioritize and budget for these interventions across its core business units, ensuring practical steps are taken to reduce emissions as quickly as possible
Establish interim targets aligned with a science-based 1.5 degrees Celsius pathway across the core business units to ensure Ayala has robust and measurable milestones along their journey to net zero by 2050
Businesses from various industries can also check out net zero roadmaps from organizations such as International Energy Agency, World Resources Institute and Apparel Impact Institute, and UN Environment Programme to guide them in planning their own.
Achieving net zero takes sincere commitment and rigorous work for every societal sector involved, but it is a necessary climate change mitigation response. Thus, businesses must ensure that its net zero pledges are more than just words and roadmaps—they must also take bold and immediate actions to accomplish the targets they set.

Original article by Ayala Corporation
Additional text by Yann Magcamit
This story was originally published on Ayala.com
For more information and news on the creative industry, visit CREATE (createphilippines.com)