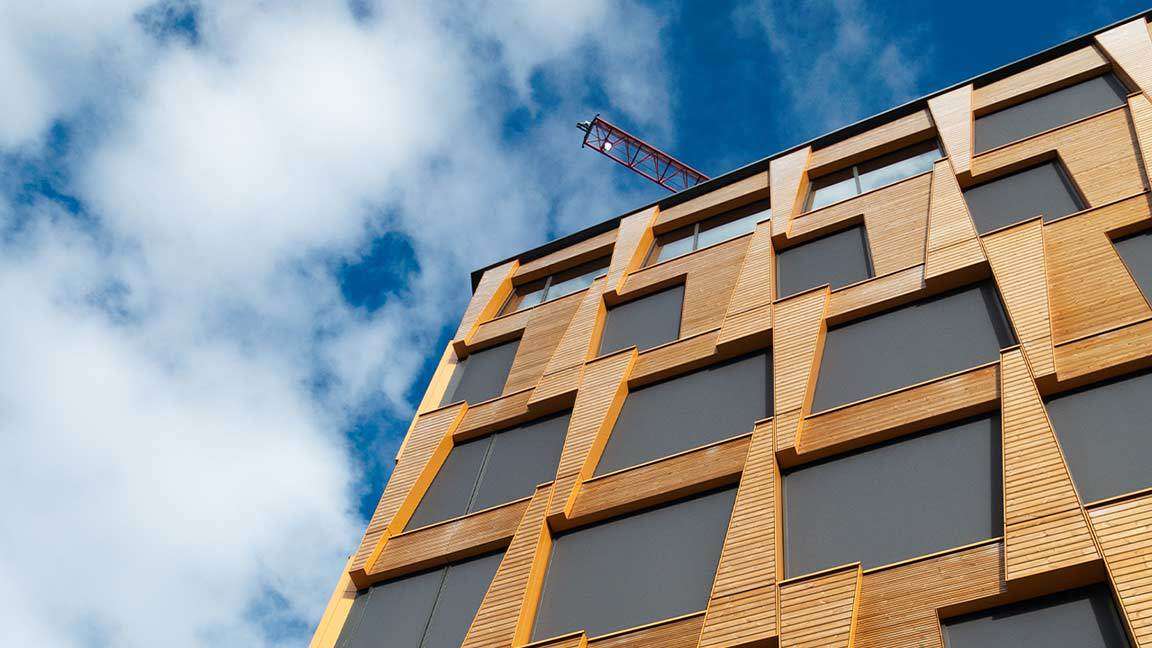 POSTED Feb 09, 2023 - 02:27 PM
The era of timber buildings has begun in PH
Timber is making a comeback in the construction industry because of its stable strength, durability, and sustainability.
Steel and concrete vs wood
After a century of steel and concrete, some architects are recommending going back to wood construction. One of the main reasons is that steel and concrete are heavier, harder to produce, and consume a lot of energy in the manufacturing process.
Wood, on the other hand, is lighter, and can be grown sustainably. But the disadvantage is that this material is prone to water damage, termites, decay, and fire. Wood is also not as strong as steel and concrete for high-rise buildings.
That is until engineers found the solution: cross laminated timber (CLT) or glue-laminated timber.
Introducing CLT
Though light, CLT is considered as an extraordinarily strong and stable material. It has structural strength comparable to that of steel and concrete because it is made up of wooden planks that are sawn, layered, and glued, where each layer is oriented perpendicular to the previous plank.
The bonus? It's also sustainable as it is made of wood and does not require burning fossil fuels during production. In the actual construction process, using CLT can help shorten construction time, improve quality, and is easier to clean.
Engineers can use CLT as panels for walls, floors, and ceilings, and even for infrastructure and large construction sites for concreting bridges and even in building skyscrapers.
The use of CLT in the Philippines
Great examples of CLT use are seen in the two recently renovated international airports in the country: the Mactan Cebu International Airport and Clark International Airport New Terminal.
In Mactan Cebu International Airport, 4,500 m3 of glue-laminated timber prefabricated in Austria for its roof structure, which is actually the first in Asia. With a height of 15 meters and a span of 30 meters, thousands of smaller ribs joined to form a skeletal structure, making up the large arches.
The roof arches of Clark International Airport New Terminal meanwhile used glulam timber made from white spruce. These materials were also imported from Austria from sustainable commercial forests.
A new era in timber construction was unlocked with the completion of the two international airports. The question now is,can the Philippines fully utilize this across a larger sector?
Reference: This story was originally published in Inquirer.net.