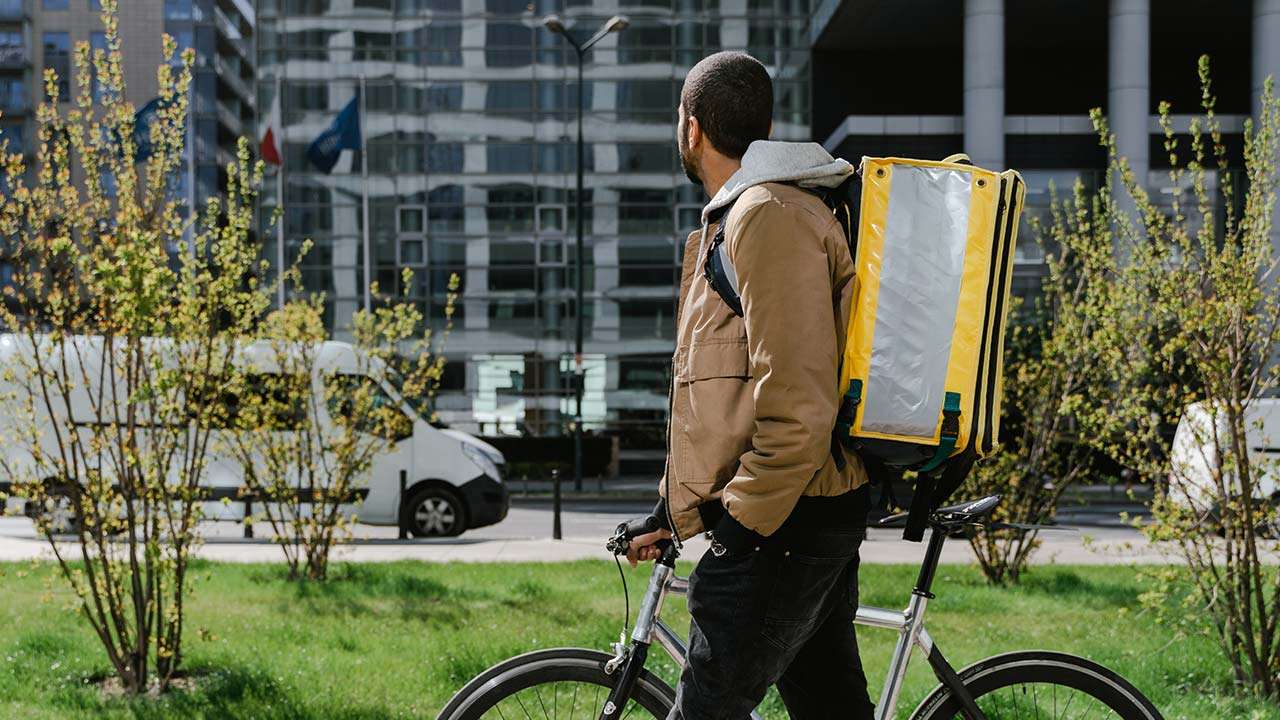 POSTED Aug 30, 2022 - 02:18 PM
How businesses can make delivery sustainable
Delivery has kept many businesses operational amid the pandemic. But this also results in a larger footprint. Here's how businesses can address the problem
One of the most crucial and pressing challenges that businesses face today is reducing carbon footprint in deliveries. Deliveries are expected to cause related emissions to rise by almost one-third and add 11 minutes to every passenger's commute. However, the road to sustainability is not exactly the easiest path to follow for businesses.
THE PROBLEM
Due to the e-commerce boom amid the pandemic, the need for last-mile delivery also grew. Last-mile delivery refers to the movement of goods from the retailer's transportation hub to the final destination, which is either the retailer or the customer. It is also the most complex and expensive part of any delivery.
According to Accenture, last-mile delivery accounts for 53 percent of the total cost of shipping and 41 percent of the total cost of the supply chain. In a report, the World Economic Forum states that by 2030, the demand for urban last-mile delivery is poised to grow by 78 percent, leading to 36 percent more delivery vehicles in the world's top 100 cities.
THE SILVER LINING
Despite the numbers showing exponential growth, there's hope to make last-mile delivery more sustainable. Its complex nature shows the most potential for efficiency improvements.
Sustainability is no longer a "nice to have" for businesses. Before the numbers peak in the coming years, businesses need to take action and prioritize sustainable business practices, starting with switching to eco-friendly partners and opting for biodegradable materials.
THE SOLUTIONS
There are plenty of ways for businesses to tread the road to sustainability. Here are sustainable practices that businesses can start doing:
Practice green procurement. Entrepreneurs can source goods and services from local suppliers to help boost the local economy and cut down on transportation costs.

Switch to eco-friendly packaging. Start by switching to biodegradable packaging. Exchange single-use materials with packaging materials made from those that break down quickly, like corn starch, mycelium, and wood pulp.

Go paperless. As much as possible, choose transport and logistics companies that transact digitally. Paperless billing is a win-win as it helps reduce paper waste.

Optimize "greener" routes. With route optimization, delivery drivers find the shortest and most cost-efficient route, cutting down on delivery time and reducing emission levels because of the sequence stops.

Ship from local stores instead of regional warehouses. According to Accenture, using local fulfillment centers for last-mile delivery supply chains could reduce delivery vehicle-related emissions by between 17 percent and 26 percent by 2025.
Switch to alternative fuels or use eco-friendly vehicles. Using alternative fuel sources like biodiesel—a biodegradable fuel alternative made from waste cooking oils, vegetable oils, or animal fats—is one way to reduce carbon fuel emissions in deliveries as it produces fewer air pollutants. Electric vehicles are also another investment option to reduce fuel consumption and save money in the long run.
Making the switch to sustainable delivery may not be the easiest route, but it is one worth investing in. After all, a sustainable business is one whose purpose and actions are equally anchored to financial, environmental, and social concerns. Sustainability is no longer just an "add-on"—it is now an absolute essential.
For more information and news on businesses and entrepreneurship, visit IFEXCONNECT (ifexconnect.com.ph)