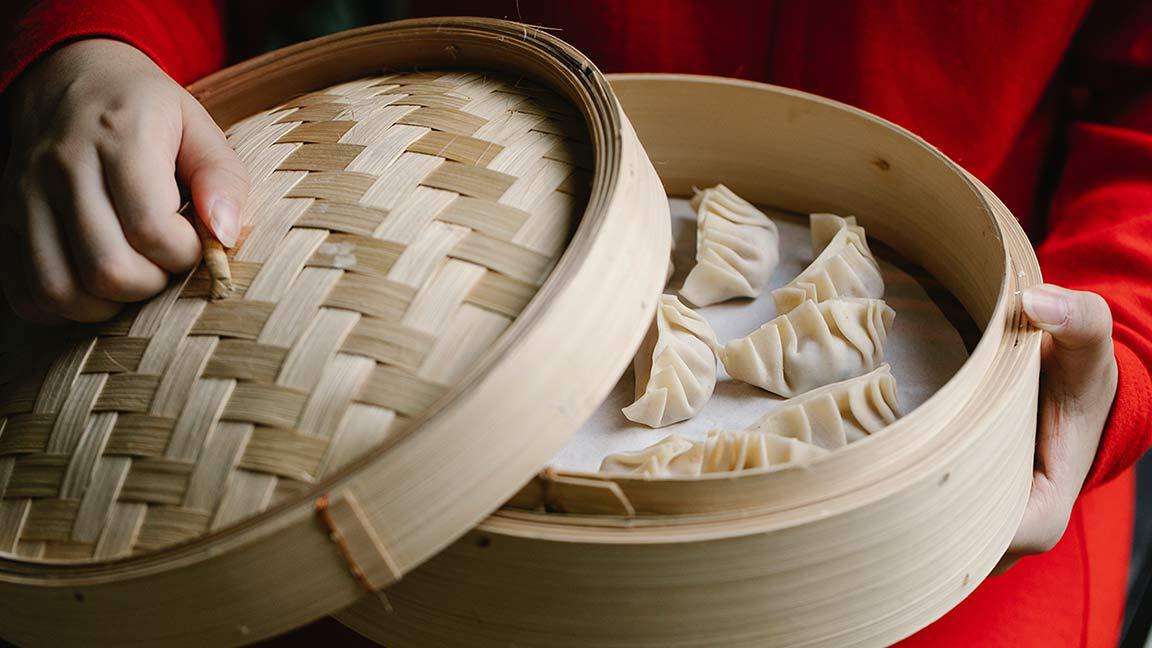 POSTED Oct 11, 2022 - 09:20 AM
5 sustainable raw materials used for food packaging
From glass to cornstarch, there are options for food packaging that are better than styrofoam and single-use plastic
The production, distribution, and packaging of conventional food today have been linked to negative social, economic, and environmental effects around the globe. Utilizing items that are cultivated and produced in a sustainable manner is a good first step in reducing the harm that the food production system causes. And food packaging is a key component of the sustainable food equation.
Many people are campaigning to significantly reduce plastic production, enhance recycling, and support more sustainable food packaging due to the negative consequences that non-biodegradable plastic packaging has on the environment and human health.
Here are five environmentally friendly food packaging materials for your business that are better for the environment and your brand:
Bamboo
Bamboo is heat resistant and resilient, making it an excellent material for food packaging. Common food packaging made of bamboo includes countertop glass jars with bamboo lids, transportable lunchboxes free of plastic, bamboo bread boxes, and bamboo serving bowls. Be aware though that food containers made of bamboo or other plant fibers are relatively less resilient than those made of glass or stainless steel.
Bagasse/Sugarcane
Bagasse is made from sugarcane stalks that have been collected and then crushed to release their juices, which are then processed and converted into sugar. A dry fibrous substance is left behind after this process. This material is subsequently molded into a variety of food packaging goods, such as takeaway boxes, tableware, plates, and bowls, using a heat source and pressure.
Food packaging made from bagasse is excellent because, unlike many other materials, it does not leave behind any residue, unpleasant odors, or tastes.
Rice husk
Rice husk is a low-cost, renewable, and biodegradable byproduct of rice farming. Rice husk has bio-adsorbent qualities, which means it can take in toxins from its surroundings. This study details different experiments that process rice husks into a variety of packaging solutions, including food containers. Rice husks can be used to produce items like serving bowls and sealable lunch boxes.
Cornstarch
Cornstarch food packaging is a great alternative to Styrofoam and single-use plastic containers. The material is processed from corn or maize plants, which are cheap and readily available raw materials. Cornstarch-based food packaging is made by fermenting the sugars to develop polylactic acid. This kind of packaging is food-safe, fat-resistant, compostable, and has the consistency of plastic.
Glass
Regarded as one of the most stable packaging solutions, glass is a well-known sustainable material. It is also safe to store food in glass materials due to minimal risks of harmful chemicals penetrating the packaging. Its key benefits is that it may be used repeatedly (for different purposes) without deteriorating in quality.
If you are in the food business, switching to sustainable food packaging may further your position as an environmentally friendly company. This not only benefits the environment but also your bottom line since there is a growing shift among consumers and the impact of their behaviors.