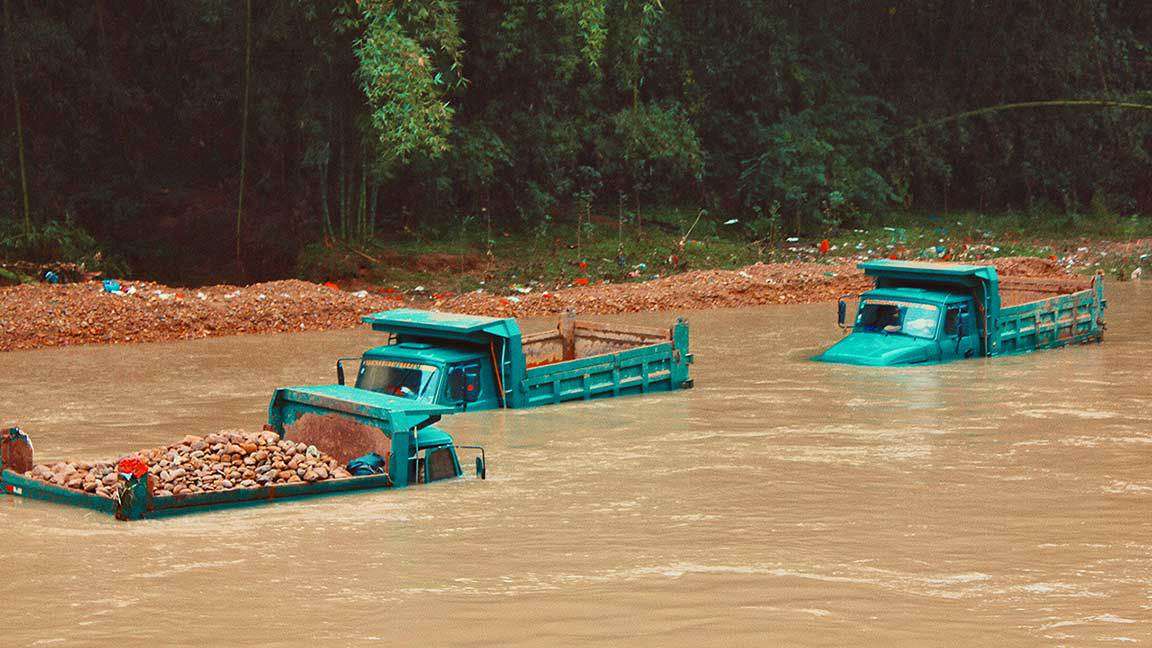 POSTED Aug 30, 2022 - 11:33 AM
Resource scarcity and climate-induced risks for businesses
Resource scarcity, a more sustainability-conscious public, more policies, and physical risks—climate change is reshaping the world and businesses must adapt
The global response to climate change is at a critical moment, and over 80 percent of business executives are concerned, according to Deloitte's 2021 Climate Check report. The same report showed almost a third of business leaders globally say they are feeling the operational impacts of climate-induced hazards. More than a quarter are facing resource scarcity due to climate change.
The Organisation for Economic Co-operation and Development estimates that by 2060 the world will use approximately 167 billion tons of materials, more than double the consumption in 2011 at 79 gross tonnage.
Economic growth of emerging markets is also connected to the increasing demand for raw materials for different activities: fossil fuels for energy and transportation, metals and metallic minerals for construction and industrial uses, and biomass for agricultural production, for example.
The use of raw materials has a direct impact on the climate condition of the world. The volume of raw materials used in industrial operations, the amount of energy needed, and consequently, greenhouse gas emissions, are all related through the phases of the product life cycle—extraction, production, consumption, and waste management.
Hence, it is critical to examine the connections between natural resource use and climate change to recognize the potential co-benefits of reduced resource consumption and decarbonization policies.
OTHER RISKS
A 2020 study by a global insurer noted the major risks that businesses are facing due to climate change:
Physical risks. These are the immediate dangers posed by the natural environment. Flooding, hurricanes, droughts, and wildfires all have the potential to physically harm people, properties, and animals.
Transitional risks. The implementation of policies, legislation, and other regulations intended to combat climate change could cost businesses. Changes in consumer preferences and technology can also create transitional risks, which can then turn into reputational risks as society at large alters its perception of what constitutes ethical company conduct.
Liability risks. Failure to reduce, accommodate, disclose, or abide by shifting legal and regulatory requirements results in liability concerns. Globally, the number of climate lawsuits is rising because of developments in the science of attribution, developing legal conflicts, and shifting public opinion. The need for firms to provide the necessary disclosures and adhere to a regulatory environment that is always changing is also driving this trend, as are regulators' and investors' increased attention to it.
ADAPTING TO THE TIMES
How can businesses mitigate the risks they may face due to climate change? Many have adjusted, thanks primarily to increasing ESG regulations, and those that want to be successful moving forward must quickly follow.
To determine how a business affects the environment and the potential dangers it faces because of climate change, it is necessary to undergo an analysis. Along with hazards, businesses must look for chances to perform better in terms of environmental and social sustainability. For instance, companies should consider finding substitute materials and assess the viability of using sustainable energy sources like solar, wind, and biomass.
For more information and news on businesses and entrepreneurship, visit IFEXCONNECT (ifexconnect.com.ph)
Photo by Jéan Béller on Unsplash