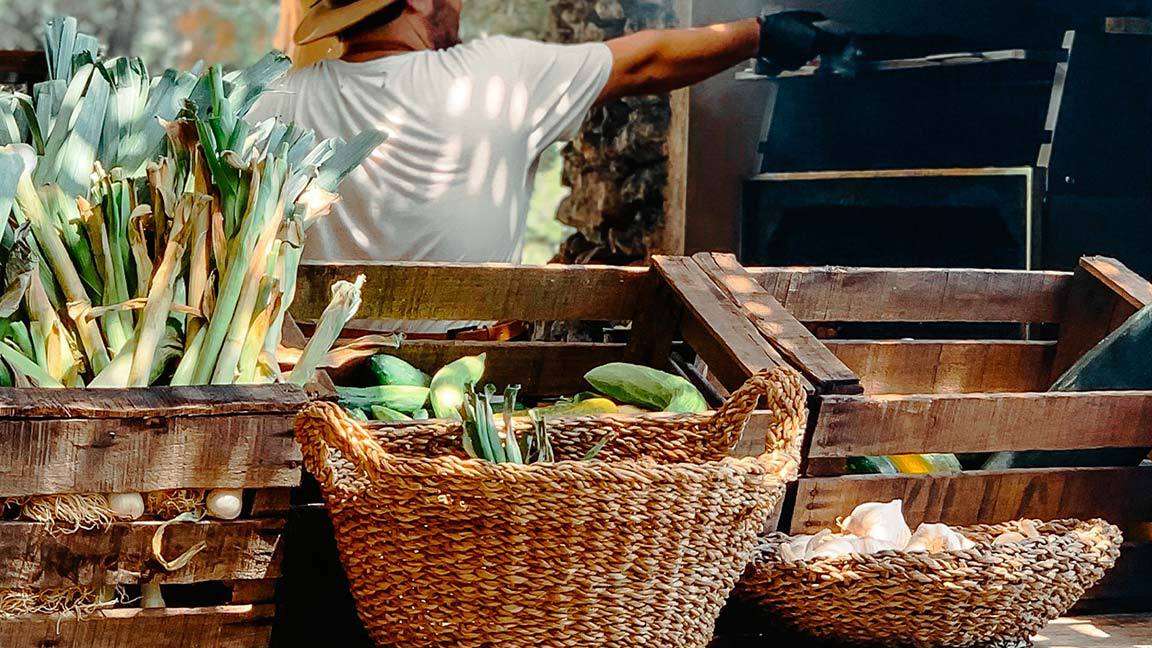 POSTED Jun 06, 2022 - 03:42 PM
How a farm-to-table concept benefits your restaurant and local communities
A farm-to-table approach helps local farmers avoid competing with imported agricultural produce and relying on middlemen to sell their goods
Farm-to-table dining is among the food trends that are here to stay, especially as consumers become more conscious about the environmental footprint of the food they're eating. Several local restaurants have already committed to this approach of sourcing ingredients, which also benefits the environment and local farming communities.
A farm-to-table approach means serving "food on the table [that] came directly from a specific farm, without going through a store, market, or distributor along the way." This can help develop a more environmentally and socially sustainable food system and supply chain, along with improving food security in the country.
According to the World Wildlife Fund-Philippines, "small-scale communities often have little access to markets and farmers are often left without a network to sell their produce." This makes farmers, especially in small-scale farms, vulnerable to unethical traders and middlemen who lowball and hinder them from getting fairer compensation for their labor. Direct sourcing means there is no need to subtract a portion of their sales for the "cut" or percentage of middlemen, so every centavo goes to the farmers.
Since a farm-to-table approach means buying from local farms, it also helps them avoid having to compete with imported produce in the market. Local rice farmers named importation as "the main source of their hardship," noting that farm gate prices tend to fall due to excessive importation. Non-profit research group Ibon Foundation reported that the import dependency ratio for crops like rice, garlic, and potato rose significantly from 2016 to 2019.
Relying on a farm's harvest makes food seasonality an important aspect of the farm-to-table system. This can help food businesses make their menus dynamic and able to keep up with constantly changing food industry trends.
"Developing a seasonal menu not only offers consumers tasty food that is harvested at its peak ripeness; it also makes the menu more interesting for both the chef and consumer," said nutritionist Lisa Drayer via CNN. It can also help the agricultural industry cut down on post-harvest food waste from seasonal crops that come at a surplus.
Buying from local farmers may also help create a market for agricultural products that aren't popular or consumed widely enough to be sold or grown on a large scale. Developing and committing to a direct relationship with farms may even allow chefs and food business owners to request specific crops. This can mean more room for underappreciated but unique local produce, which can further benefit the economy.
Where to source
If you don't have enough space to plant your own crops, your best choice for a farm-to-table supplier are farms within your vicinity. According to F&B Report, "sourcing produce and livestock from nearby farms not only guarantees fresh, safe, and clean ingredients, it also means less food miles and extra help for local farmers to earn a living."
However, finding a nearby farm for your food business might be challenging if you live in metropolitan areas. For those who want to explore the farm-to-table concept, you might want to check these social enterprises and initiatives that connect local farmers to buyers.
Rural Rising Philippines - This non-profit enterprise helps local farmers sell their crops by "sending rescue trucks to areas where there is an overproduction of vegetables and paying the farmers above-farm gate prices." These rescued produce are then sold to interested buyers.

Mayani

- This startup supports over 70,000 local farmers by connecting them to buyers through a farm-to-table e-commerce platform. Through both business-to-consumer and business-to-business transactions, they sell varieties of fruits and vegetables, and even packaged products like grains, eggs, and tablea.
Joyful Organic Farm - This Bulacan-based farm sells different kinds of organically-grown grains online, and they also grow organic vegetables and herbs which are available depending on their supply.
For more information and news on food, food businesses, restaurants, local food brands, food lifestyle, and entrepreneurship, visit IFEXCONNECT (ifexconnect.com.ph) and FOODPHILIPPINES (foodphilippines.com.ph)