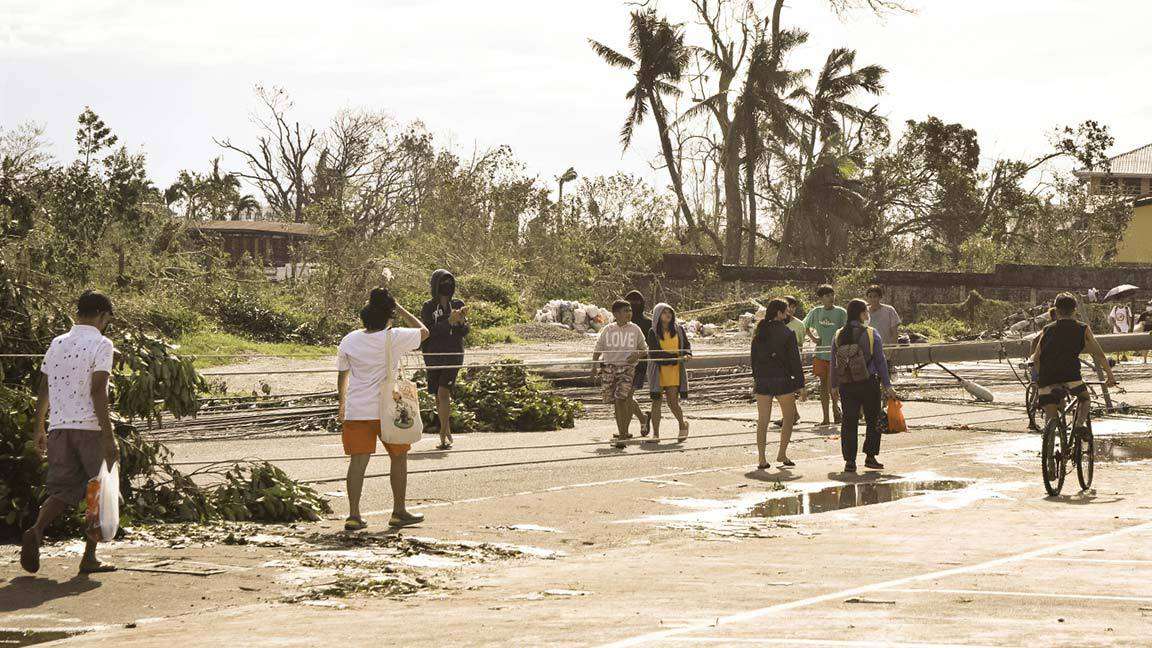 POSTED May 15, 2023 - 10:22 AM
World Bank report shows increased climate migrants by 2050
Water scarcity, lower crop productivity, rising sea levels, and storm surges will force people to move away.
About 216 million people all over the world are projected to migrate by 2050 due to the effects of climate change, the World Bank warns. But the number could be higher if no serious action is done to mitigate the impact of the world's worsening climate problem.
"Climate change is an increasingly potent driver of migration," according to the international bank's Groundswell Report (2021). Widescale climate migration would be the result of poor quality of life, loss of livability, and lack of livelihood opportunities to people in climate-vulnerable areas.
According to the Groundswell report, water scarcity, lower crop productivity, rising sea levels, and storm surges are the primary climate change effects that would likely drive people to migrate. Some places will be less livable due to heat stress, extreme events, and land loss.

Climate migration hotspots
By 2030, the World Bank projects internal climate migration hotspots would emerge and intensify come 2050. The report forecasts by that year:
86 million internal climate migrants in Sub-Saharan Africa
49 million in East Asia and the Pacific
40 million in South Asia
19 million North Africa
17 million in Latin America
5 million in Eastern Europe and Central Asia
Still, these are conservative estimates as the data does not include the number of potential internal climate migrants in the world's wealthier regions, like in North America, Middle East, and some parts of Europe.
The report mentions: "The scale of internal climate migration will be largest in the poorest and most climate-vulnerable regions, an indication that underlying gaps in the ability of livelihood, social, and economic systems to cope with climate change could undermine development gains."

Decisive actions needed
Based on the report, "immediate and concerted action to reduce global emissions and support green, inclusive, and resilient development could reduce the scale of climate migration by as much as 80 percent."
From these findings, the World Bank recommends:
Cutting global greenhouse gases
Integrating internal migration into green, resilient, and inclusive development planning
Planning for each phase of migration to ensure positive outcomes
Investing in evidence-based research to understand migration drivers and form effective policy response
Jurgen Voegele, World Bank's vice president for sustainable development, said of the report: "[It] is a stark reminder of the human toll of climate change, particularly on the world's poorest—those who are contributing the least to its causes. It also clearly lays out a path for countries to address some of the key factors that are causing climate-driven migration."

Reference: This story was originally published on France24.com
Photo by Carl Kho on Unsplash