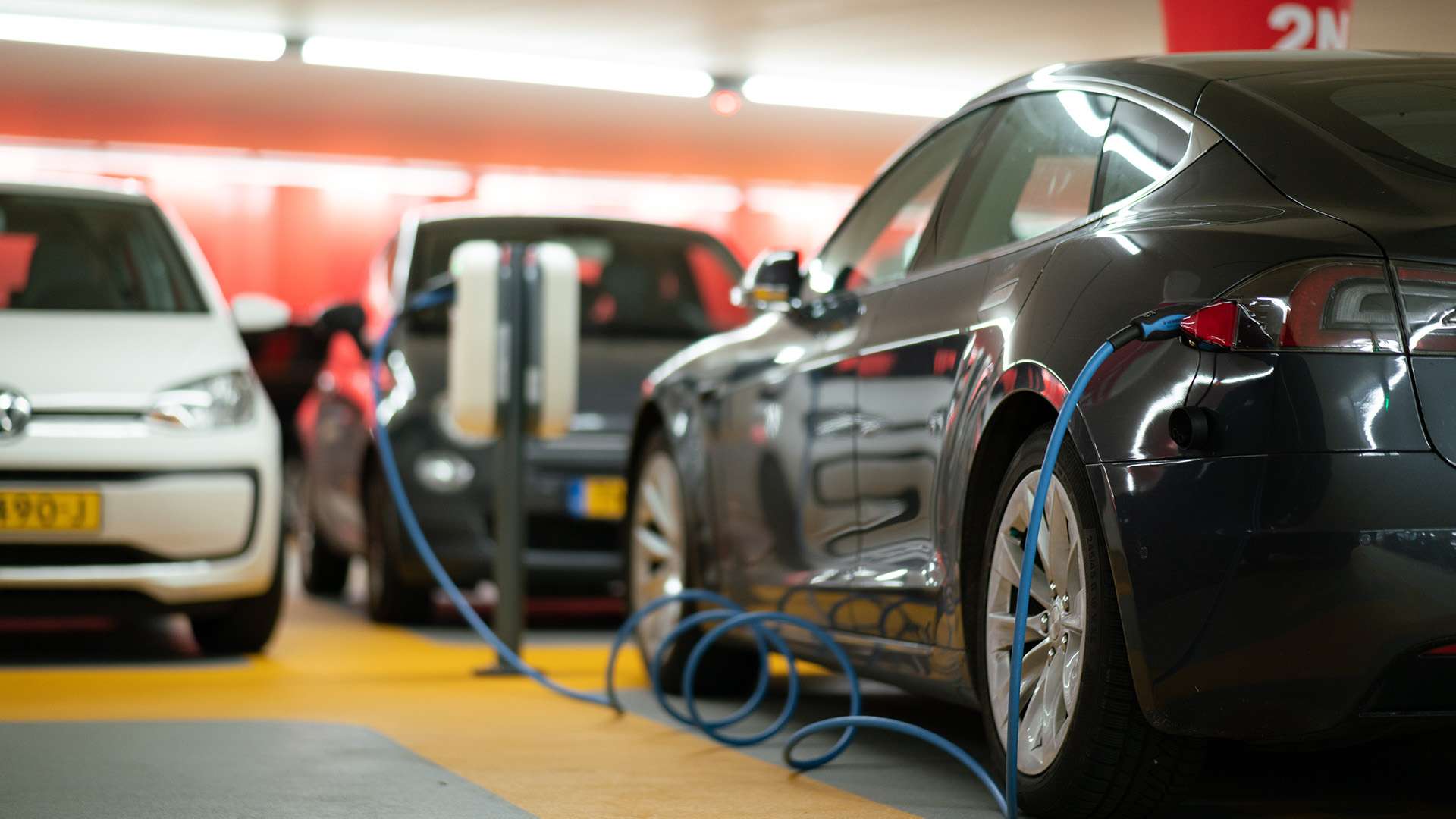 POSTED Mar 27, 2023 - 05:42 PM
To EV or not to EV: What's the deal with electric vehicles
The introduction of Tesla's AI-backed electric vehicles (EV) with self-driving capabilities has taken the world by storm especially for motorists and vehicle enthusiasts alike
by Daniel Asido
The introduction of Tesla's AI-backed electric vehicles (EV) with self-driving capabilities has taken the world by storm especially for motorists and vehicle enthusiasts alike as it has blurred the realm between what is possible and what is science fiction.
People loved it so much that the company's stock price skyrocketed in 2022 to around $400 per share, encouraging other traditional car makers like BMW, Nissan, Chevrolet, Ford, among others, to create new electric-powered automotive lines and cater to the $457.60-billion EV industry.
The promising potential of EVs chartering a new age of 'green traffic' has been its main selling point, piquing the attention of governments, environmentalists, and everyday consumers to move away from fuel-powered vehicles.
With the idea of being eco-friendly in mind, governments across the world have begun incentivizing their citizens to purchase EVs and have been ramping up the construction of charging stations and other EV-related infrastructure to support it in a bid to cut down carbon emissions and comply with the Paris Agreement to limit global warming to 1.5 degrees celsius by the end of the century.
(Photo by Michael Fousert. Retrieved on March 27, 2023. From https://unsplash.com/photos/O63S96_qn8c?utm_source=unsplash&utm_medium=referral&utm_content=creditShareLink

EV's evolution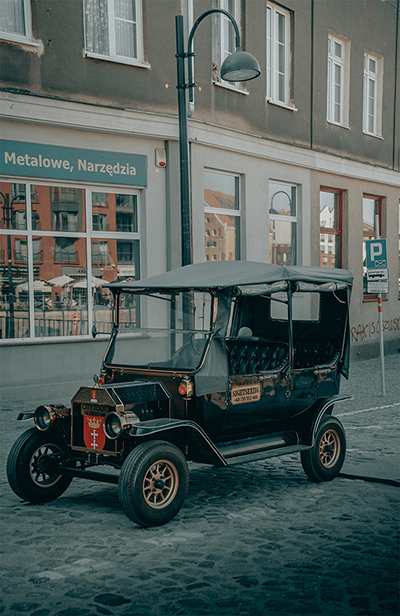 Photo by Ihor Lypnytskyi: https://www.pexels.com/photo/classic-ford-model-t-13117207/
Retrieved on March 27, 2023.
Contrary to popular belief, EVs have been around longer than cars with internal combustion engines. EVs have been around since 1884 when electric carriages, which use galvanic cells or non-rechargeable batteries,were introduced by English inventor Robert Anderson.
This development took place during the Industrial Revolution, a period where the world is starting to transition from creating goods by hand to using machines to fast track labor and increase productivity by merging technology with industries.
The development of battery-powered engines that were continued by other scientists grew popular since horses were still the main mode of transportation for people in the 20th century.
Then, everything changed when Ford's "dirty" 'Model T' was introduced with a lower price tag compared to electric cars. At the time, internal-combustion cars also began to sprout and gain popularity and inevitably took over the whole vehicle market before World War II with its smoke-belching and noisy feature.
The discovery of the Texas crude oil pinned the nail in the coffin for electric cars during the 1920s as gas pumping stations continue to multiply. Americans in rural areas at that time also did not have electricity, making gas engine vehicles a more popular choice.
On the other hand, the use of fuel-powered engines has affected the world's climate significantly. Passenger cars emitted a total of 37.12 billion metric tons of carbon dioxide in 2020 alone, according to Statista.com. Along with this are other pollutants like nitrogen dioxide, carbon monoxide, hydrocarbons, benzene, and formaldehyde which fly through the ozone layer and affect rain and air quality, and climate.
Data from the World Health Organization states that 25 percent of the Philippines' population is exposed to unhealthy air of about PM2.5 concentration, which is at least five times more than the globally considered tolerable amount.
EVs faded by 1935 as cars with internal combustion engines took over the whole market. Now, it is staging a massive comeback brought by the continuing rise of gas prices in the global market as well as the movements to mitigate the effects of climate change. With government policies starting to cater more to EVs, we can say that they are here to stay—and this time, for good.

EVs are the future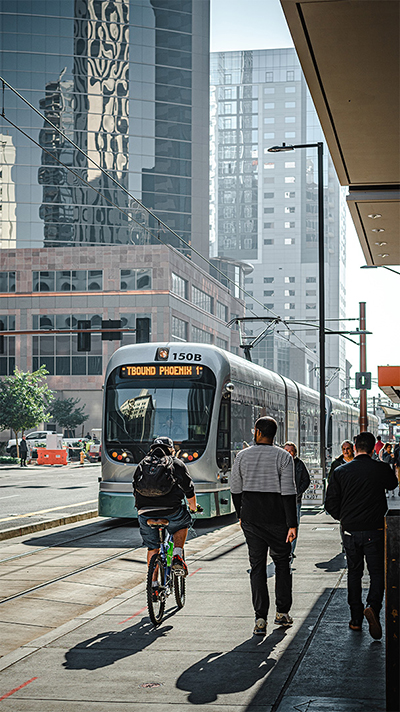 Photo by Jared Murray on Unsplash https://unsplash.com/photos/OJefaNf1HH0
Retrieved on March 27, 2023.
While they are not perfect, the transition to EVs will really help cut down carbon emissions. But this would only be truly harnessed if counties will also ramp up their renewable energy production and infrastructure. Only then would it become really sustainable and eco-friendly.
In the Philippines, Republic Act 11697 or the Electric Vehicles Industry Development Act has been enacted to mainstream EV use. Currently, there are around 9,000 registered EVs in the country according to the Department of Energy, as the country aims to limit the sale of traditional cars by 2040. Corporations are also ramping up their renewable energy sourcing with the left and right construction of mega solar power plants.
While the adoption of EVs has started, there is still a long journey ahead. Majority of roads in the country are still for cars. Specified bike lanes are being reviewed to be removed in order to ease congestion in roads even if traffic is mainly caused by the sheer volume of cars plying the roads day-by-day. Commuters have yet to experience total ease and comfort with many subscribing to
Transportation Network Vehicle Service (TNVS).
But in the meantime, let's play what we have and are already doing: the gradual introduction of EVs to the public transport mix. Encouraging other micro mobility modes, like walking, cycling, and motorcycle riding, can also help cut down carbon emissions. Along with this is the creation of spaces for green traffic and beefing up the railway systems and priority lanes for public transportation.
Banner Photo by Michael Fousert. Retrieved on March 27, 2023. From https://unsplash.com/photos/O63S96_qn8c?utm_source=unsplash&utm_medium=referral&utm_content=creditShareLink