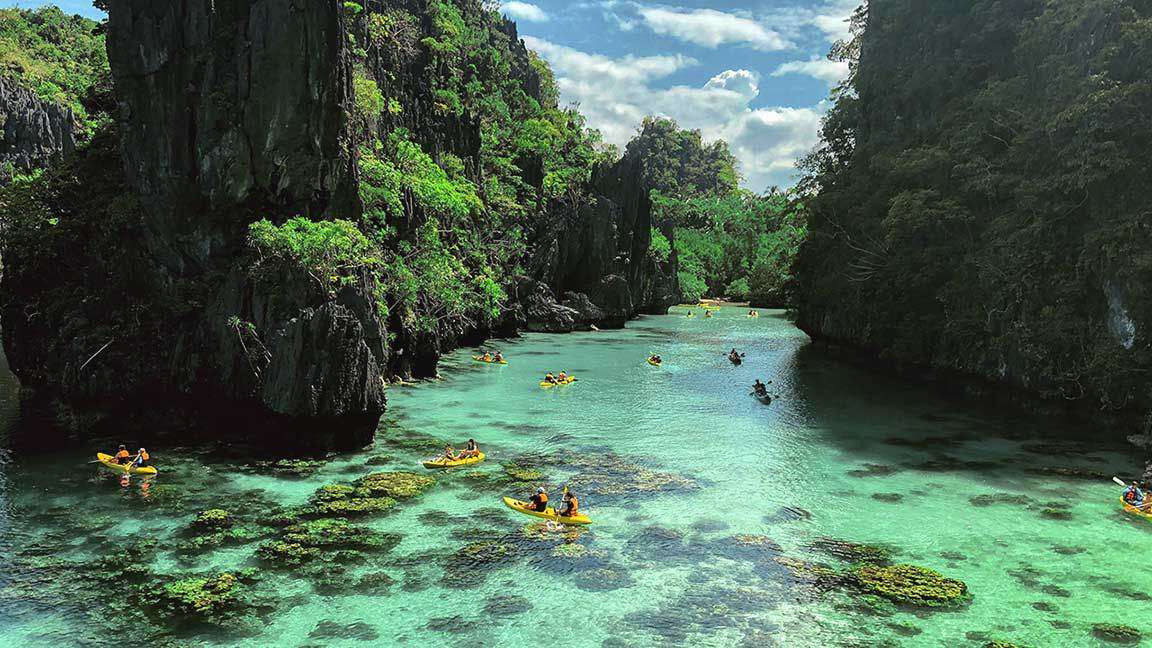 POSTED May 15, 2023 - 10:22 AM
Tech firms, PH environment NGO partner up to 'save' coral reefs through underwater cameras
Using technology to assess coral reefs eliminates the need for human divers that could disturb marine life
Some argue that technology opposes nature as there can be times it can threaten biodiversity. But this time, technology can save it.
Technology firms Accenture and Intel partnered with Sulubaaï Environmental Foundation to implement Project: CORail. Sulubaaï Environmental Foundation is a Philippine-based non-profit organization with the objective to protect and restore natural environments in Palawan.
In 2020, the three groups collaborated to develop AI-powered technology to study and protect coral reefs in Pangatalan Island.
"Project: CORaiL is an incredible example of how AI and edge computing can be used to help researchers monitor and restore the coral reef. We are very proud to partner with Accenture and the Sulubaaï Environmental Foundation on this important effort to protect our planet," said Rose Schooler, corporate vice president of Intel's sales and marketing group.

Project: CORail
Coral reefs are critical to marine life and in retaining the balance of the ocean's ecosystems. About 25 percent of all lives underwater depend on coral reefs. For humans, coral reefs are important as they protect coastlines from storms and erosion and provide livelihood to local residents.
This is why it's important to monitor coral reefs to detect changes that might need action. Traditionally, coral reefs are monitored by human divers who manually capture video footage and photos of the ecosystem. The problem with this method is that, apart from being time-consuming, it is disruptive to marine life.
Project: CORail eliminates the need for human intervention to assess coral reef conditions with an Accenture-developed smart underwater camera that uses Accenture Applied Intelligence Video Analytics Services Platform (VASP) to detect and photograph fish as they pass by coral reefs.
The VASP uses AI, powered by Intel Xeon, Intel FPGA Programmable Acceleration Cards and Intel Movidius VPU, to count and classify fishes.
The data sent back to the dashboard on the ground provides analytics and trends in real-time. This allows researchers to make data-driven actions to improve the reefs' conditions and help underwater ecosystems.
"With the ability to do real-time analysis on streaming video, VASP enables us to tap into a rich data source—in effect doing 'hands-on' monitoring without disrupting the underwater environment," said Athina Kanioura, Accenture's chief analytics officer and Accenture Applied Intelligence lead.
The technology, deployed in May 2019, has photographed more or less 40,000 images. It was strategically placed at the Sulu-Reef Prosthesis (SRP), an artificial, concrete reef within existing natural reef structures designed and installed by Sulubaaï. The SRP provides a hybrid reef ecosystem for marine life and acts as a cover for the AI-run underwater cameras.
Accenture and Intel engineers are looking into designing the next-gen Project: CORail prototype, which would allow infrared imaging and come with a backup power supply.

Reference: This story was originally published on cebudailynews.inquirer.net
Photo by Ronmel Paras on Unsplash