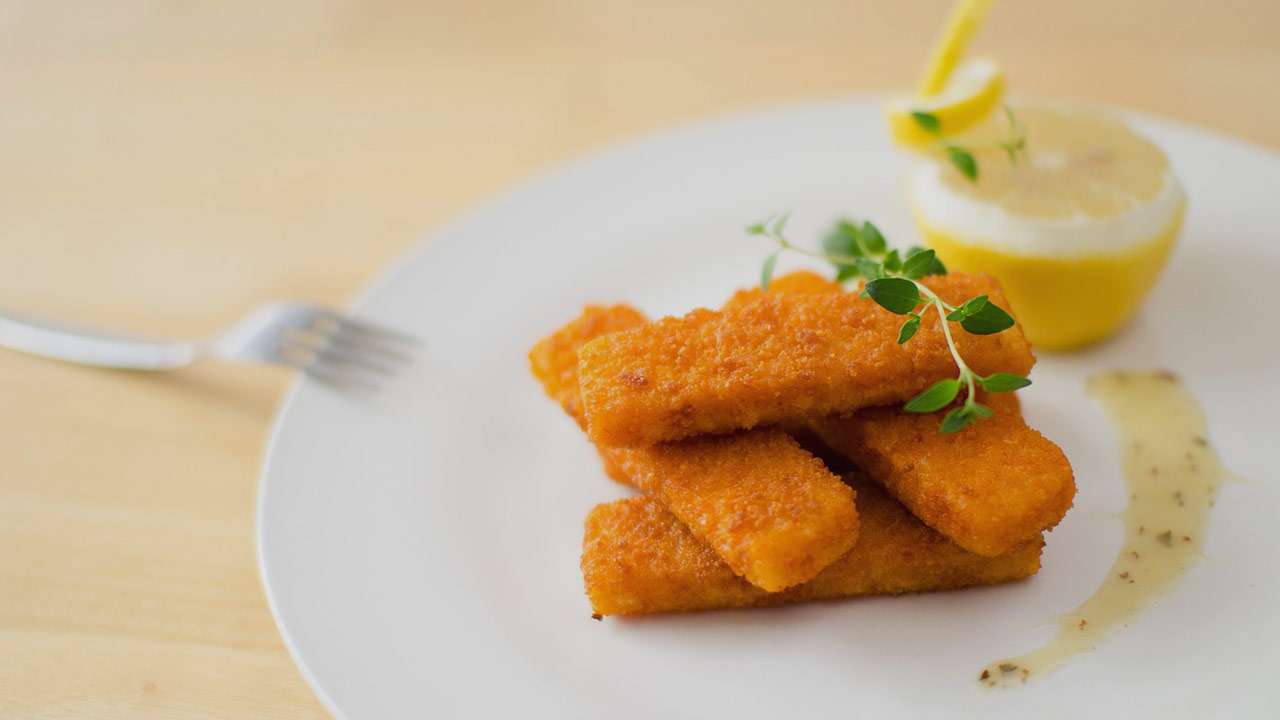 POSTED Apr 25, 2022 - 04:30 PM
From labs, not oceans: The case for cultured seafood in sustainability
Marine ecosystems are threatened by overfishing and other unsustainable harvesting practices
Can seafood grown from a laboratory help marine conservation efforts and help address problems like overfishing and food supply shortage?
Perhaps, if the livestock industry's "no-kill, lab-grown meat" breakthrough in 2020 is anything to go by: A CNBC report notes that over 700 people in Singapore have tried US company Eat Just's cultivated meat products, proving the growing interest in lab-grown meat and encouraging over 100 startups to continue developing cultivated meat products.
Making the case for lab-grown seafood
In 2021, Europe's largest frozen food group and the maker of Birds Eye fish fingers announced its venture with US cell-cultured seafood company BlueNalu in exploring the development of seafood products grown from cells in a laboratory rather than harvested from the oceans.
Nomad Foods, which also owns the Findus, Iglo, La Cocinera, and Green Cuisine brands, told Reuters it aimed to commercialize cell-cultured seafood to help meet rising demand and to support efforts to safeguard the long-term sustainability of the planet's fish stocks.
Through the tie-up, the two companies will collaborate on market research and consumer insights, assess what is needed to gain the approval of regulators, and explore new business and product opportunities for European markets. According to the European Union's Blue Economy Report, Europe is the largest importer of seafood globally, as its citizens consume over three times as much as the continent produces.
"The importance of sustainability has never been more apparent, and the role of technology in delivering these needs is accelerating," said Nomad Foods chief executive Stéfan Descheemaeker.
The process developed by BlueNalu involves living fish cells being fed the nutrition and care they need to multiply. Then, these cells are shaped into portions of seafood using practices commonly utilized in the food industry. The cells are isolated from the muscle, fat, and connective tissue of a fish, and no genetic modification is involved in the process.
Operating and manufacturing in 14 markets across Europe, Nomad is the world's largest purchaser of sustainable wild-caught fish. Its venture with BlueNalu represented the first tie-up between a consumer packaged goods company and a cell-cultured seafood company in Europe. But globally, BlueNalu had already previously announced collaborations with South Korea's Pulmuone Co Ltd., Japan's Sumitomo Corporation and Mitsubishi Corporation, and Thailand's Thai Union.
For its development of various seafood products directly from fish cells, BlueNalu focuses on fish species that are typically imported, difficult to farm-raise, are overfished or non-sustainable, or typically contain higher levels of environmental contaminants.


Lab-grown seafood in the Philippines
Currently, there are no known lab-grown seafood commercial suppliers or food businesses that cook lab-grown seafood in the Philippines yet. However, 2020 reports shared that local food and beverage company Monde Nissin Corp's chief executive Henry Soesanto was backing Singapore-based startup Shiok Meats in developing lab-grown shrimp meat.
"Shiok grows minced meat by extracting a sample of cells from shrimp. The cells are fed with nutrients in a solution and kept at a temperature of 28 degrees Celsius (82 degrees Fahrenheit), which helps them multiply," stated Reuters.
The startup then announced in January 2022 that it plans to launch its flagship cell-based shrimp in 18 months, and it will cost around 50 Singaporean dollars (equivalent to US $37 US) per kilogram.
There are projects and companies in the Philippines that push for sustainable fishing practices, though. An example of this is the European Union-backed Fish Forward 2 Project by World Wildlife Fund (WWF)-Philippines, which aims to integrate small-scale fishers in coastal communities into the local seafood supply chain. Businesses like ​​seafood processor Meliomar also sources sustainable fish from environmentally friendly and small-scale fisheries and educate sellers and consumers about sustainable fishing practices.
The push for sustainable fishery
"Decades of harvesting the seas have disrupted the delicate balance of marine ecosystems—despite global efforts to mitigate the damage," wrote National Geographic's Amy McKeever.
A 2021 study reported that the fish population living at the edges of global marine protected areas is 60 percent less than those living in core areas. This is primarily due to ​​human disturbances and pressures around the area such as hunting and fishing, noise, or light pollution that reduce the size of natural populations near the marine protected area borders.
A 2020 report from the United Nations Food and Agriculture Organization (FAO) also found that from 90 percent in 1990, the percentage of fish stocks within biologically sustainable levels dropped to 65.8 percent worldwide in 2017. This brings concern regarding the possibility of the global fish population declining over time because of unsustainable fishing practices.
Based on FAO data, the Philippine Council for Agriculture and Fisheries (PCAF) reported that the Philippines' global ranking in fisheries and aquaculture production had dropped in the last 20 years due to unsustainable management systems and structures. Due to this, PCAF introduced the Comprehensive National Fisheries Industry Development Plan (CNFIDP) as a medium-term response. This roadmap was prepared by the Bureau of Fisheries and Aquatic Resources in consultation with stakeholders from the private sector, local and national government, academe, and civil societies.
Part of the CNFIDP is the Fisheries Industry Roadmaps on milkfish, tilapia, shrimp, shellfish, and seaweed, which aims to set production targets and strategies on each commodity for sustainable resource management.
"Millions rely on the health of our fisheries, from consumers to producers, diners to fishermen. There are so many mouths to feed, and so many threats to fisheries. We have to work hard to ensure their continuity," said WWF-Philippines Sustainable Tuna Partnerships program manager Joann Binondo regarding the importance of sustainability in the fishery value chain.
As the push for effective sustainable fishery strategies continues, food businesses may want to consider options like lab-grown seafood to help discourage the overexploitation of marine ecosystems and keep the population of marine animals from declining.
For more information and news on food, food businesses, restaurants, local food brands, food lifestyle, and entrepreneurship, visit IFEXCONNECT (ifexconnect.com.ph) and FOODPHILIPPINES (foodphilippines.com.ph)
This article was originally published on F&B Report/Reuters