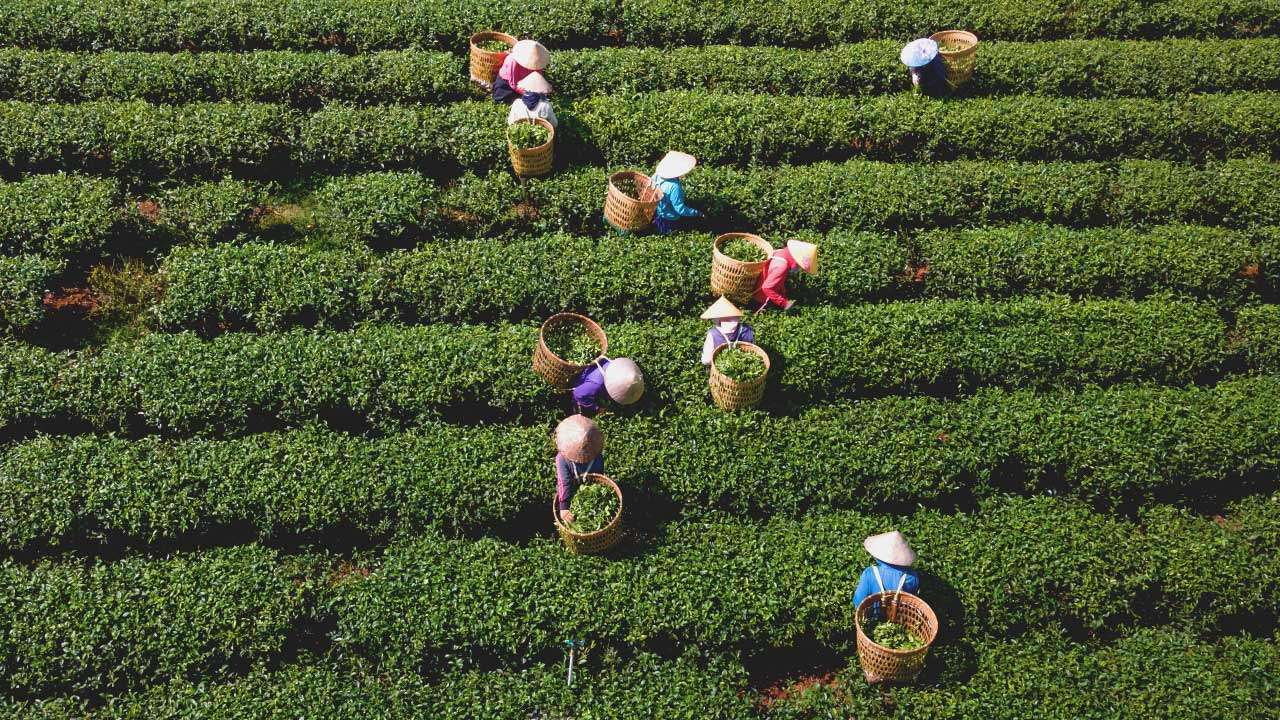 POSTED Apr 08, 2022 - 11:14 AM
What are examples of green-collar jobs?
Green-collar jobs can be found everywhere—including corporations, MSMEs, and non-profit organizations
If white-collar jobs typically perform clerical, administrative, and managerial duties and blue-collar jobs are designated to manual labor, what does the emerging "green-collar" workforce do?
Simply put, a green-collar worker is someone who works in the environmental industry. According to the International Labor Organization (ILO), green jobs "contribute to preserve or restore the environment, be they in traditional sectors such as manufacturing and construction, or in new, emerging green sectors such as renewable energy and energy efficiency."
Green-collar workers can be found everywhere—including corporations, MSMEs, and non-profit organizations. The Department of Labor and Employment lists the agriculture, fisheries and forestry, renewable energy, construction, transport, manufacturing, services, tourism, and solid waste and wastewater management industries as local sectors expected to yield green jobs. To promote this, the Philippine government enacted the Green Jobs Act in 2016, which offers fiscal and nonfiscal incentives to businesses that offer green jobs.
As businesses continue to incorporate sustainability and environmentally-friendly practices into their framework and operations, the green-collar workforce should continue to thrive and further diversify as well. Here are examples of green-collar jobs from various sectors.
Environmental engineers
According to the Society of Environmental Engineers of the Philippines, this field of work "encompasses the application of science and engineering principles" to do the following:
protect and improve the environment, including air, water, and land resources

provide safe water, air, and land for human habitation and for other organisms

rehabilitate polluted sites

solid waste management, environmental impact assessment, and environmental risk assessment and management

atmospheric pollution abatement and noise pollution abatement

conservation and protection of water resources

classification of water and protection of watersheds

management of toxic and hazardous substances and radiological pollution
Sustainability officers
As more companies incorporate sustainability into their operations and services, jobs like sustainability officers have emerged. Forbes states that this job's main responsibility "is to help develop a sustainability strategy as well as map out how changes will be made." To do this, they must consider environmental, social, and governance (ESG) factors and issues like climate change, energy efficiency, and water management while maximizing long-term profitability.
Waste management and recycling personnel
According to ILO's Green Jobs Mapping Study in the Philippines report, t​he Philippines generates 30,000 tons of garbage daily—with each Filipino contributing around 0.30 to 0.684 kg of solid waste depending on their location. To handle this properly, the country needs the waste management and recycling industry, which is important not just for environmental reasons but also economical given that over P3.54 billion is spent annually on solid waste collection and disposal in Metro Manila alone.
From waste management engineers, officers, and specialists to recycling company drivers, sorters, and facility managers, this field requires different types of workers with diverse skill sets and credentials to operate efficiently.
Organic farmers
Growing organic food on a sustainable farm is considered a green-collar job as well. A GHK Consulting report highlights the benefits of organic farming on environmental factors—like soil, ecosystem, and ground and surface water qualities—along with its positive economic impacts including greater employment and business diversification. Organic farming also produces raw materials for some industries like food and fashion.
"A rough estimate of green jobs from organic agriculture can be pegged at a low of 14,160 jobs based on 2006 figures to about 118,000 jobs, assuming at least 50 percent of organic farmers satisfy the decent work criteria," states the Green Jobs Mapping Study in the Philippines report.
Environmental educators
Bringing public awareness to nature and environment issues is a green job, too. The World Wildlife Fund in the Philippines' environmental education team conducts school visits to teach students about biodiversity and conservation, climate change and sustainable lifestyle, waste management, and other topics that promote environmental consciousness.
However, environmental educators aren't found in schools or educational institutions only. They can also work in places like zoos, parks, and conservation sites, join non-profit organizations, or be found discussing environmental protection and sustainability through workshops and conferences.
According to the Technical Education and Skills Development Authority's Green Skills for Green Jobs report, "A green shift for the Philippine economy is important in addressing environmental problems and in achieving sustainable development. This shift requires not only the establishment of green sector but also means greening of all industries and sectors." No matter what field or line of work, green-collar workers are essential in the movement towards sustainable development and benefit the environment, economy, and their communities.
For more information and news on business visit CREATE Philippines and IFEXCONNECT