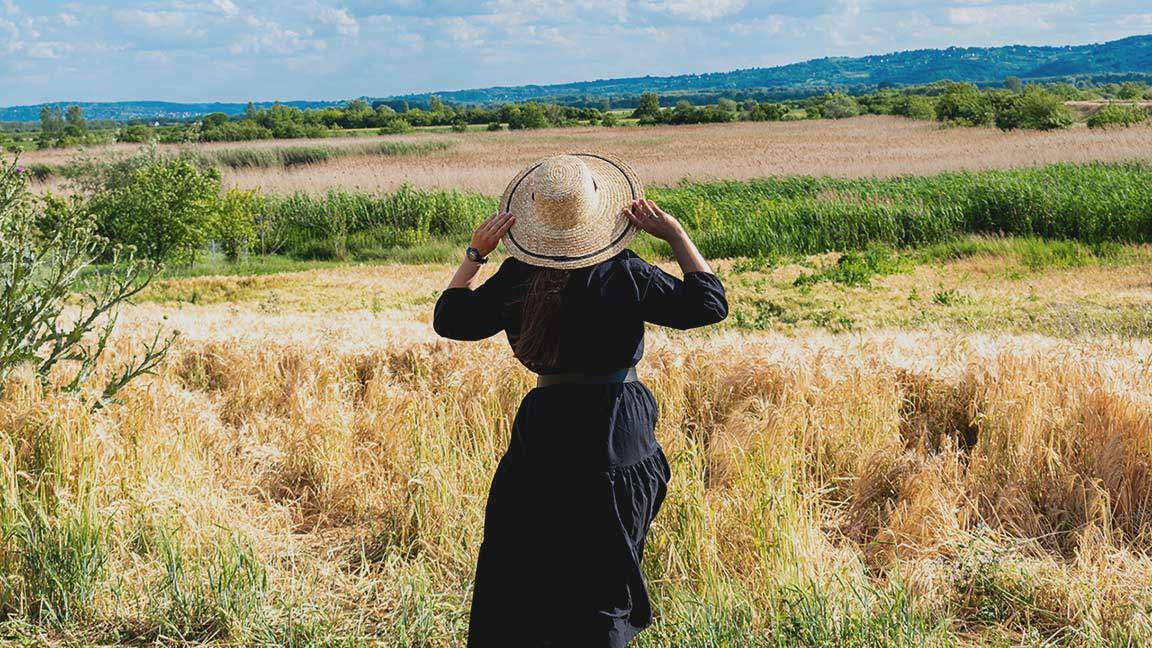 POSTED May 15, 2023 - 10:22 AM
Sustainability but make it fashion: Eco-friendly accessories for your closet
These local brands deserve the hype for offering sustainable fashion choices
If you think the aviation and shipping industries are bad for the environment, wait until you hear the dirty secrets behind the fashion industry. According to the United Nations Environment Programme, the fashion industry is responsible for about 10 percent of the current global carbon emissions—more than the carbon dioxide outputs of flights and shipping combined.
Here are other non-glamorous facts about the fashion industry:
Each year, the fashion industry produces 60,000,000 tons of plastic globally—that is one-fifth of the total plastic production in the world in a year.
Majority of microplastics (about 35 percent) found in the ocean come from textiles.
The industry uses a tenth of water used for industrial purposes; in 2015, the industry used about 79 billion cubic meters
A Credit Suisse report found more than 40 percent of Gen Z and millennial consumers believe the fashion industry is unsustainable
About 80 percent of respondents from the same Credit Suisse survey intend to buy only sustainable products
Consumption and demand are major drivers of resource and environmental exploitation in the fashion industry. However, suppliers and manufacturers are just as guilty. In recent years, though, some brands have found ways to make sustainable fashion, well, fashionable.
Here are four eco-friendly fashion accessories from local brands to complete your look.

Apara's scoop dress
A breathable, loose-fitting scoop dress from local brand Apara is a timeless piece that should not miss your closet. The dress itself creates a flattering, modern look. What's more, it is comfortable and versatile. You can wear it with a fitted turtleneck top for a chic finishing touch or a pair of drawstring pants for a homey twist.
Apara uses environment-friendly materials, plus it produces only a small batch of its products to reduce its carbon footprint.
Instagram account: @apara.studio

Lakat Sustainable's white sneakers
White sneakers are perhaps one of the most versatile fashion items. Practically anything pairs well with them—jeans, dresses, jumpsuits, skirts, you name it. Lakat Sustainables produces high-quality, eco-friendly versions of these fashion staples.
Handwoven from pineapple and cotton fabrics sourced from Bicol and Negros Occidental, Lakat Sustainable's white sneakers are as ethical as fashion can be. For the outsoles, the brand uses natural rubber sourced from Mindanao.
Instagram account: @lakatsustainables

Rich Earth Jewelry's multi-wear ankle cuff
Remember when ankle bracelets were all the hype? Well, they're back in style now. And one local brand has partnered with Save Philippine Seas, a non-government organization working to protect the country's marine resources.
Not only do you get stylish and durable ankle cuffs when you support Rich Earth Jewelry, but you also support an important cause. A portion of the sales of the brand goes to Save Philippine Seas to fund their projects.
Instagram account: @richearthjewelry

Sinag the Label's bucket hat
Ah, the great bucket hatcan be worn when sunny to shield your eyes, head, and face from the heat; can be worn when cool to keep warm. It comes in many colors and shapes and different sizes. But did you know that it also comes as a sustainable finishing touch for your outfit? Thanks, of course, to the innovative local brand Sinag the Label, which offers bucket hats made from katsa.
Instagram account: @sinag_thelabel

Do you know any local brand that produces sustainable and stylish fashion products? It's time we supported these brands, not only to contribute to the local economy but also to take part in the fight against climate change.

Reference: This story was originally published on Nolisoli.ph
Photo by Nikola Tasic on Unsplash