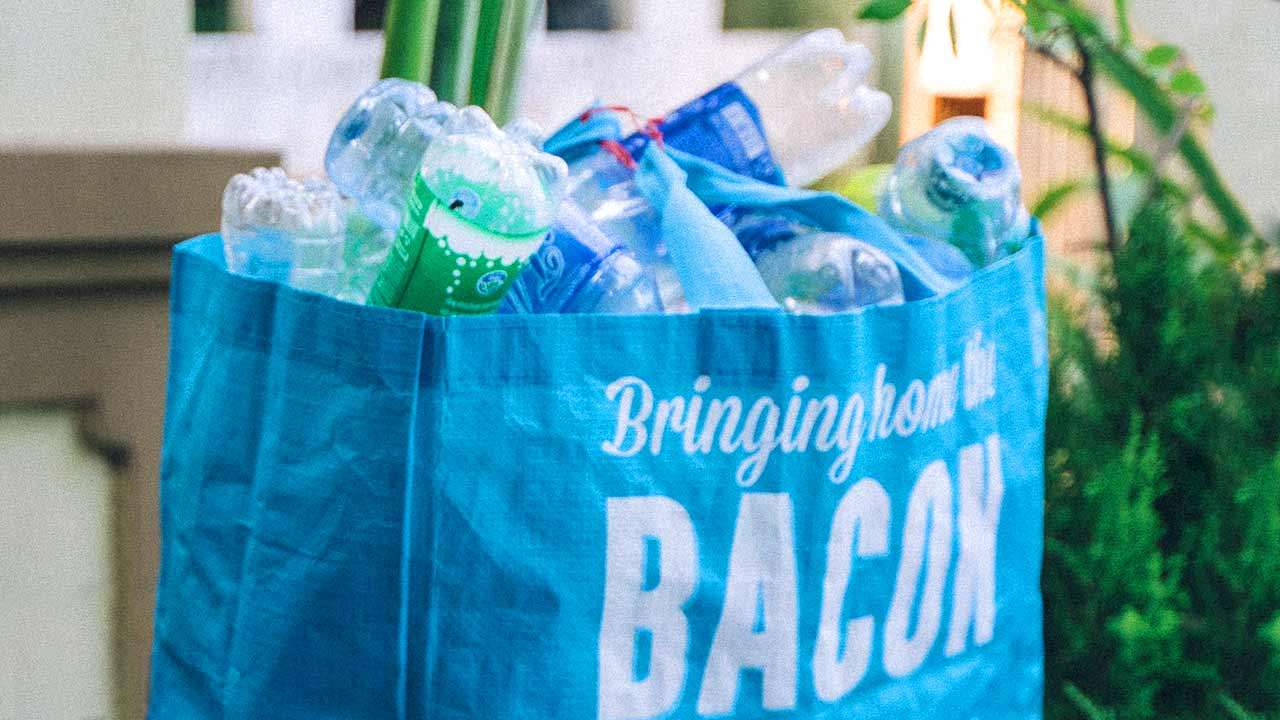 POSTED Jan 24, 2023 - 10:32 AM
How waste-to-cash programs can help micro-entrepreneurs champion sustainability
Incentivizing businesses for their environment-friendly efforts may help in promoting initiatives to reduce their environmental impact
Every day, the Philippines consumes around 163 million pieces of sachets that largely contribute to the 2.7 million tons of plastic waste generated in the country yearly. Because of its low-cost factor, many still choose fast-moving consumer goods in sachet packaging over more sustainable options in the market.
If mismanaged, these disposed plastic products can have a costly impact on the environment. To prevent this while encouraging proper solid waste disposal at the same time, local government units (LGUs) are turning to waste-to-cash programs to encourage micro-entrepreneurs to collect single-use plastic waste and generate additional income from it.
In August 2021, the Pasig City LGU teamed up with non-profit plastic offsetting platform Plastic Credit Exchange (PCX) to launch the waste-to-cash program Aling Tindera. The project is sponsored by PepsiCo, and it incentivizes women micro-entrepreneurs for exchanging plastic waste they collected.
The project's partner network of women micro-entrepreneurs include sari-sari store and small business owners, whose task is to serve as their community's aggregation hub of plastic. These partner micro-entrepreneurs can then sell these collected clean, empty, and dry plastic waste, such as polyethylene terephthalate (PET), sachets, and single-use plastics, through PCX.
According to PCX founder Nanette Medved-Po, "the pricing of the plastic waste changes from time to time that's usually based on market conditions." There is also a price range depending on the kind of plastic.
Pasig City mayor Vico Sotto said that the city LGU also has several initiatives to complement the waste-to-cash program. "We have our materials recovery facilities and in the city hall, we're trying to reduce plastic waste. But, definitely, this program with Aling Tindera is a new and innovative way to get people to participate in the recycling of plastics."
Before Pasig City, PCX's Aling Tindera program was first introduced in Manila City. The project was conducted in partnership with Nestlé Philippines and as of August 2021, there are 19 waste-to-cash collection centers across the city.
"There were supposed to be 100 [nationwide] but because of COVID lockdowns, it's very difficult to mobilize the barangays and move the container vans and do all of the trainings and communications needed," said Medved-Po. Now that restrictions have eased, they hope that all 100 collection centers will be rolled out.
Aside from PepsiCo, Nestlé and their respective partner LGUs, Century Pacific Food Inc. has also joined PCX's Aling Tindera program as a sponsor. The Department of Environment and Natural Resources (DENR) also expressed support for the program's "innovative approach to addressing the problem of plastic waste in Metro Manila."
Quezon City and Cagayan de Oro also launched a similar program called Trash to Cashback in 2021. Through Trash to Cashback, residents can get "environmental points" for trading recyclable materials like metal, papers, PET bottles, and single-use plastics at the city's designated drop-off points. Basic goods such as rice and other grocery essentials can be redeemed using these points.
DENR-National Capital Region executive director Jacqueline Caancan said that through waste-to-cash programs, "we are not only systematizing the recovery of post-consumer plastic wastes such as empty sachets and other single-use plastic packaging from the waste stream, we will also be incentivizing the store owners, and also their 'suki' for turning in their plastic wastes instead of just throwing them away."
Waste-to-cash programs serve as an opportunity to help ease the country's plastic crisis while empowering communities and small businesses at the same time—making it a sustainable and profitable solution that more policymakers should consider.

This story was originally published on Inquirer.net
Original article by Daniza Fernandez
Additional text by Yann Magcamit