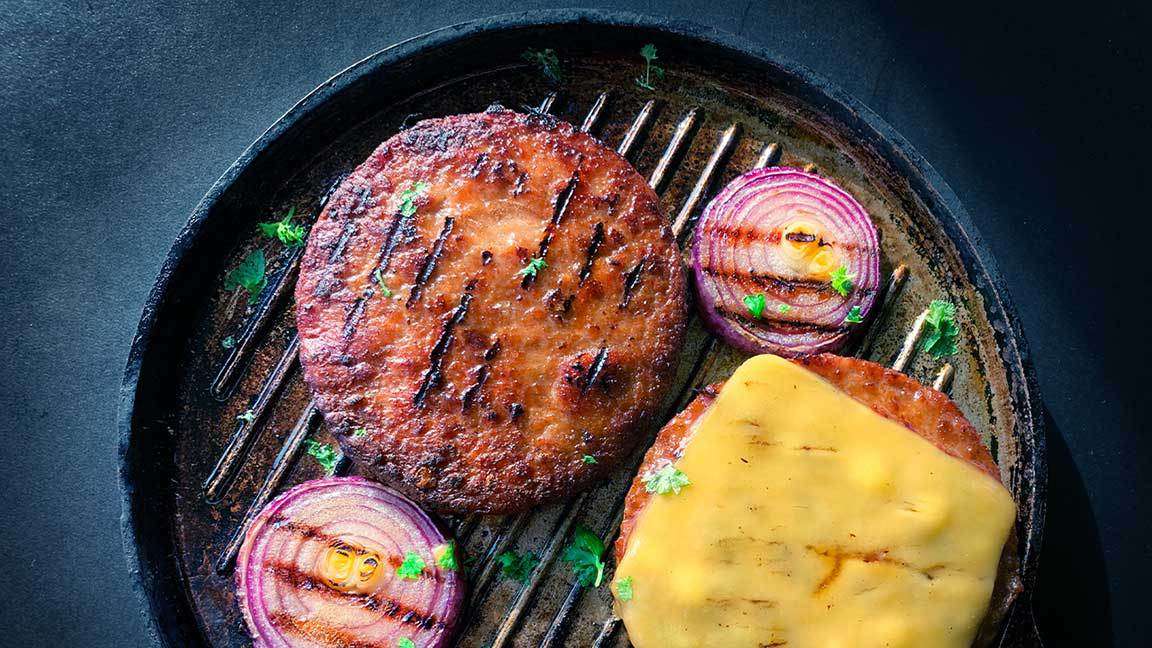 POSTED May 15, 2023 - 10:22 AM
How the meat industry contributes to climate change
Making the switch from meat to plant-based is not that easy. But to fight climate change, giving up meat consumption has to happen.
For the health-conscious consumer, it isn't new that meat has detrimental effects on the body. But for the environmentally conscious, the meat industry is just as damaging to the environment.
According to a 2018 Our World in Data report, global meat consumption continues to go up annually With Asia as the world's largest meat producer. As of 2017, one of the fastest growing segments of global livestock is poultry production, with an estimated annual global yield of 124 million tons.
Based on the IDTechEx research published in March 2020, 77 percent of the world's agricultural land is used for livestock. However, only 33 percent of global protein intake is sourced from meat and dairy. Moreover, the actual caloric consumption that comes from animals is just 17 percent. The remaining 83 percent is derived from plant-based food.
These numbers are enough to make a case for a massive reduction in meat consumption. From a nutritional standpoint, producing meat is a caloric loss. To create just one calorie of beef, 25 calories of energy are needed while chicken requires nine, which makes it the most efficient energy source when compared with other livestock.
While there is a need to shift from meat to plant-based options, global food production will also need to keep up to meet the demands of a growing population. Crop yields have been going down over the last 50 years, and a great part of these yields are allocated to animal agriculture.
Take the world's soy production for example. Sixty-seven percent is for feeding livestock and poultry. In fact, soybean meals are an affordable but fatty option for corporations that want to save on feeding thousands of livestock. These are often produced through monocultures, which often lead to chemical pesticide and fertilizer residue that are more harmful than nourishing to animals.
In addition, the meat industry is said to be a major source of environmental deterioration according to the UN's Food and Agriculture Organization. At every scale, from local to global, meat production is one of the major contributors to the most serious environmental problems.
This should not come as a surprise since the industry is also widely responsible for greenhouse emissions due to carbon dioxide from soil cultivation and methane from livestock. A major proponent of deforestation is beef production, which extends to land and water pollution – land clearance to make way for new pastures and expansion of any kind of livestock production, along with fertilizers from animal feed that trickle down to lakes and rivers, killing fish and underwater ecosystems.
For everyday consumers, going meat-free is a small step towards addressing the problems with the meat industry.
There are tons of meat alternatives that have been developed by many startups, including lab-grown and plant-based options. Opportunities are also opening up for other meat alternatives such as beans, jackfruit, tofu, tempeh, and mushrooms.
While the world may not entirely give up meat consumption, there is hope that more people can make the switch to alternatives and force the industry to recalibrate its mindset and methods in the future.

Reference: This story was originally published in F&B Report.