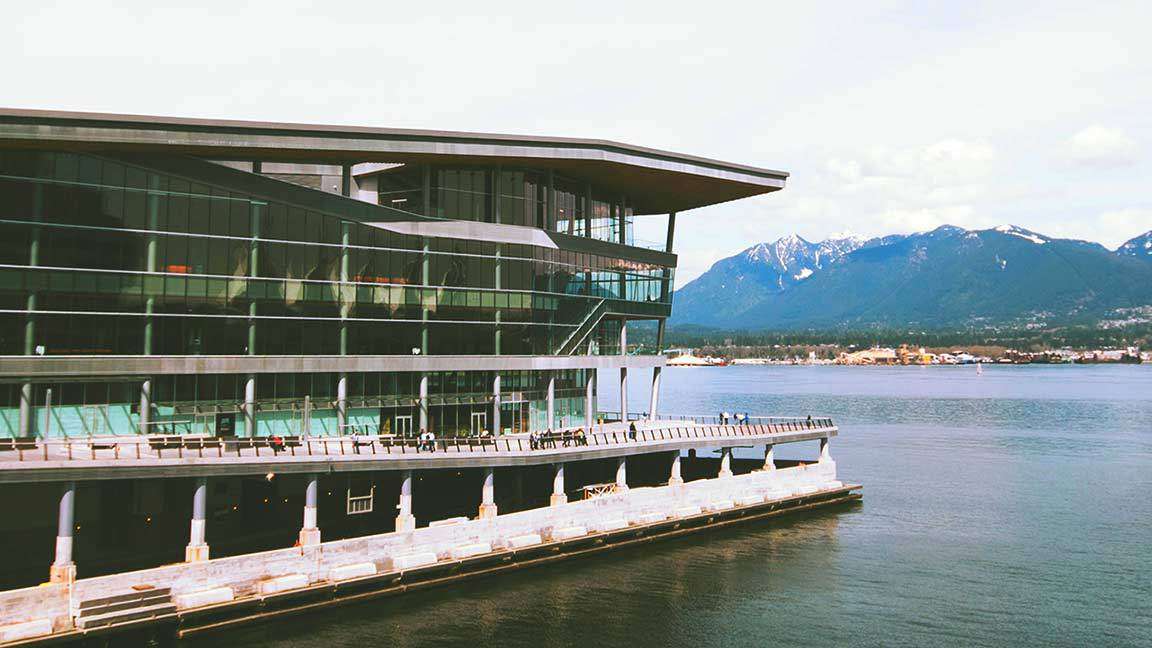 POSTED Jan 24, 2023 - 10:32 AM
4 greenest workspaces across the globe
Green buildings are necessary in the fight against climate change. Be inspired by 4 of the greenest buildings in the world
With the ongoing fight against climate change, there is an even greater need for a sustainable shift even in real estate. Buildings contribute a huge chunk of carbon dioxide emissions across the globe, so these establishments also play an important role in the change we want to happen.
One effective mitigation strategy is the development of "green" buildings. These are beneficial not only to the environment but also to the economy with significant improvement in employee productivity as well as savings from energy, maintenance, and operational costs. Thanks to global certifications and ratings such as Leadership in Energy and Environmental Design (LEED) and Excellence in Design for Greater Efficiencies (EDGE), over 120,000 green buildings have been designed, constructed, and currently operate to lower their negative impact on the environment.
Here are four green buildings that can spark inspiration.

Suzlon One Earth

Pune, India
Suzlon One Earth was made by a leading renewable energy solutions provider in India, which enabled them to create the greenest office in the country. This building boasts an LEED Platinum certification and a Green Rating for Integrated Habitat Assessment 5-Star certification, which is India's own rating for green buildings.
The building, which serves as the headquarters of the multinational wind turbine manufacturer, runs on electricity produced on-site. Eighty percent comes from wind and 20 percent is from solar energy, making it a zero energy building per MGS Architecture of India.
Another sustainable practice of Suzlon One Earth is rainwater harvesting and on-site waste conversion. Moreover, the building's "Office in Garden" allows it to maximize sunlight and provide 75 percent of its work stations with outdoor sights.

Vancouver Convention Centre

Vancouver, Canada
The Vancouver Convention Centre is "simultaneously a building, an urban plaza, a park, and an ecosystem." Apart from being the first convention center to receive the LEED Platinum certification, it also received the Green Building Excellence Award for Existing Building from the Canada Green Building Council.
Home to over 400,000 indigenous plants and 240,000 bees in four colonies, the Vancouver Convention Centre is well-known for its breathtaking six-acre living roof. The building was designed to act as an insulator to lower heat gains in warm months, and vice versa during winter.
Another notable feature is its foundation, which is an artificial concrete reef. It was built with the help of marine biologists to restore the marine habitat of the natural shoreline.

One Bryant Park

New York City, USA
Also known as the Bank of America Tower, One Bryant Park is one of the most environmentally advanced skyscrapers in the world as it is the first high-rise building in North America to get an LEED Platinum certification.
Sixty-five percent of the building's annual electricity requirements is provided by its on-site 4.6-megawatt cogeneration plant. This is also why it is not as dependent on the city's electrical grid.
The Durst Organization also reveals that the building saves about 7.7 million gallons of potable water every year because of its use of an ice storage system. This system cools down the building during daytime with the production of ice at night, and reuses gray water from the rain and snow that falls on the site.

The Edge

Amsterdam, Netherlands
The Edge is best known for generating more energy than it consumes. It's referred to as the world's greenest building by British sustainability rating agency BREEAM.
It was designed with a glass facade that allows the entry of sunlight without letting in heat. The building also has solar panels to power employee equipment as well as the heating and cooling installation of the superstructure.
What's amazing about this particular building is how employees can regulate not just the light but also the "climate" of their workplace via a special app. Moreover, the Edge has about 6,000 low-energy LEDs connected to a daylight, temperature, infrared, and motion detector that turn on when needed.

Reference: This story was originally published in Inquirer.net.
Photo by Scott Webb
For more information and news on businesses and entrepreneurship, visit IFEXCONNECT.