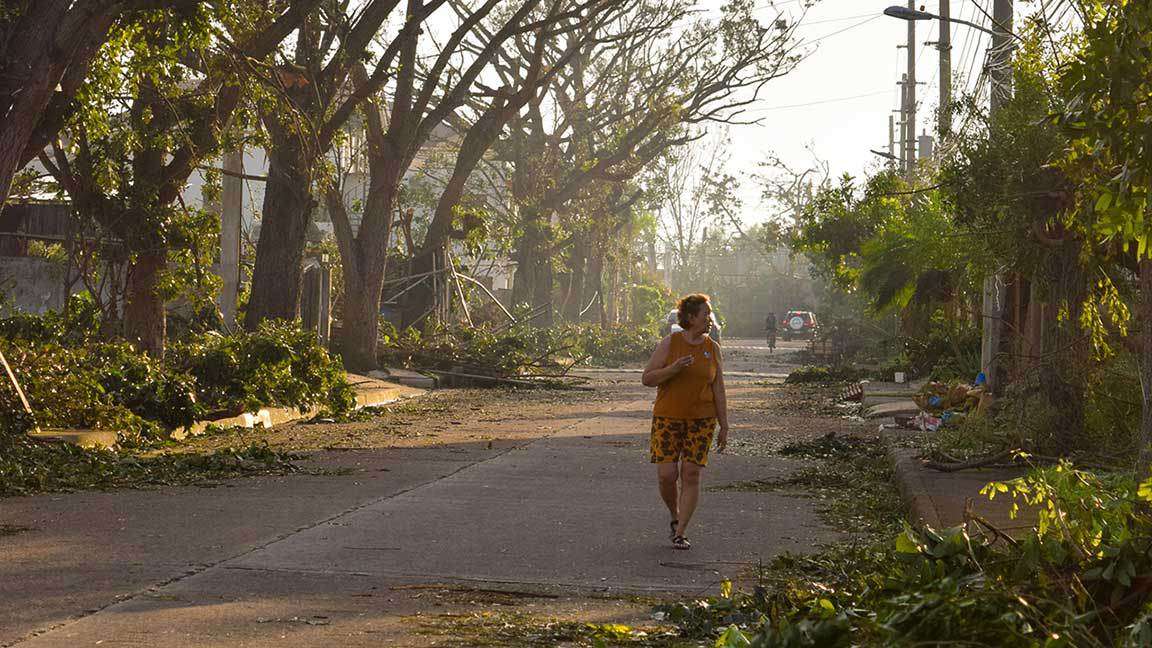 POSTED Jan 24, 2023 - 10:32 AM
The price of dealing with climate crisis: Roughly $1.2 trillion per year by 2060 for poor countries
The climate debt of rich countries to developing countries has exceeded the pledged $100 billion a year in climate finance
Addressing the climate crisis comes with a price, especially in poor countries. The cost could go up to $1.2 trillion per year by 2060, unless rich countries pay up their climate debt according to the Asian People's Movement in Debt and Development (APMDD).
This prediction was revealed at the 26th Conference of the Parties (COP26) climate summit held in Glasgow, Scotland.
Unfortunately, the climate debt of rich countries to developing countries far exceeds the pledged $100 billion a year in climate finance.
The effects of climate change in the Philippines are felt by the strong typhoons wreaking havoc across the country. Tropical storm "Ondoy" in 2009, typhoon "Yolanda" in 2013, and the most recent one typhoon "Odette" have all left marks for Filipinos by destroying homes and taking lives through heavy rains and wind, and the worst floods.
After tropical storm Ondoy, an annual contribution of USD100 billion by 2020 was promised to developing countries by rich countries and big emitters of greenhouse gases.
According to APMDD executive director Lidy Nacpil said that failing to deliver on climate finance is not solely to blame for the adverse effects of climate change in the country since the obligation has existed since the ratification of the United Nations Framework Convention on Climate Change in 1992.
However, she stressed that climate finance is an obligation of developed countries under the climate convention, and "not aid or assistance to developing countries." Nacpil added that finance for loss and damage must be considered separately from adaptation and institutional mechanisms and must prioritize the most vulnerable people.
"This is in recognition that indeed they are the biggest historical and continuing emitters and therefore largely responsible for this crisis. Vulnerable and impoverished countries like the Philippines share some responsibility but this is very small compared to those of wealthy nations," she said.
Moreover, Nacpil clarified that instead of being delivered as private investments that prioritize business interests, climate finance should be delivered as public funds.
Led by Finance Secretary Carlos Dominguez III, the country's 18-member delegation to COP26 has committed to "demand greater accountability from Western countries that contribute and continue to contribute the most greenhouse gas emissions" and urge them to fulfill their promise of providing $100 billion in climate financing each year until 2025.
Amid the announcement of British Ambassador Laure Beaufils about the UK government's goal to "mobilize finance to support countries" and "raise $100 billion a year to support developing countries in their efforts to adapt and mitigate", Nacpil pointed out that their calls and demands need to be highlighted more in UN climate talks.
She said, "They may hear, but they may not necessarily—and have not actually—responded to our demands."
In the Philippines, Nacpil's organization, alongside other grassroots movements, rolled out street actions, debates, and protests leading up to and during COP26. An example was several bike actions done in five Asian countries, including the Philippines, done in October 24 to push world leaders to make bigger, concrete steps in fighting climate change.
Locally, roughly 300 cyclists biked in Quezon City together with several hundreds in 10 other locations across the country joined the coordinated actions.
Reference: This story was originally published in Inquirer.net.
For more information and news on businesses and entrepreneurship, visit IFEXCONNECT.